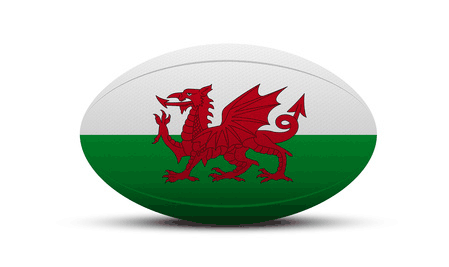 Most of us get goosebumps when rugby teams line up facing the grandstand and belt out their national anthems to the roar of the crowds. Now with the Six Nations getting ready for kick off on 4th February, excitement is reaching fever pitch.
Getting tickets to Six Nations rugby matches isn't the easiest, and particular big matches such as when Wales plays England will already by sold out long ago already. Many fans will have to forfeit getting a ticket and watching the game on TV instead.
Each rugby union distributes tickets among its members and clubs. Some rugby unions also issue debentures. This means fan can buy the rights to getting a ticket in their home stadium. The Welsh Rugby Union has about 20,000 debenture holders at the Principality Stadium.
The Current Champs Take on Wales on 11 Feb
The Six Nations Championship is held every year. It's a rugby union competition involving England, Ireland, Scotland, Wales, Italy and France. With England being the current champs, whose going to win the trophy in 2017? The trophy goes to the team who earns the most points during the season. Each team plays the other five once per season, giving a total of 15 matches per Championship. The winning team who wins all of their 5 matches will also be given the title of Grand Slam winner. In 2016, England secured the championship in their penultimate game against Wales.
Rob Hawley, Wales interim coach, says that the fact that bonus points will be awarded for the first time in this championship will make for exciting rugby.
Kick off for the Six Nations is on 4 February 2017 where Scotland will meet Ireland at Murrayfield Stadium in Edinburgh.
On the 5th February, it will be Italy against Wales.
●This game will be played at Stadio Olimpico in Rome. Kick off will be at 2:00 pm and the referee will be JP Doyle from England.
In fact, Wales will play 2 home matches when they play England and Ireland and they'll play 3 matches away when they take on Italy first, followed by Scotland and France.
●On 11 February, Wales will take on last year's winners, England, when they play at the Principality Stadium in Cardiff ad 16.50. The referee hails from France and will be Jerome Garces.
This match is guaranteed to be absolutely riveting as these two old rivals take each other on. Wales and England have already contested 129 rugby test matches since their first meeting in 1881, of which England have won 60 matches and Wales 57 matches – pretty even. As we said, tickets for this epic match are sold out with clubs, debenture holders and club members taking all the tickets leaving nothing for the general public. However, tickets may still be available on the official WRU resale marketplace Seatwave.
●On 25 February 2017 at 14.25, Wales will take on Scotland at the Murrayfield Stadium in Edinburgh. The referee will be John Lacey from Ireland.
●On 10 March 2017, Wales will face Ireland at the Principality Stadium in Cardiff. The game gets underway at 20.05 and the referee will be Wayne Barnes from England.
●On 18 March 2017 at 15.45 Wale will play against France at Stade de France in Paris. Once again the referee for this game will be Wayne Barnes from England.
Will you be supporting Wales at these matches? Head coach for Wales, Rob Howley has announced his 36-man squad for the 2017 Six Nations. The squad includes seven uncapped players with Alun Wyn Jones taking over as captain after Sam Warburton stepped down from the captaincy.
It's just a few days to go and once again rugby players are going to sprint onto the field as the crowds explode in support of their team. In the closing minutes, which team are you hoping will cross the line for a try to bring the score to a crushing win?